God is not impressed with our experience or expertise.  He's impressed with faith.  However… There is a problem with faith.  The problem with faith is that it will make you great.  For example, if you have great faith, then you will see great miracles.  Miracles are like expensive cars.  The more of them you own, the more other people think you are great. They may even start calling you "Apostle So&So."  Imagine that.  So the temptation to use faith to make you great is real.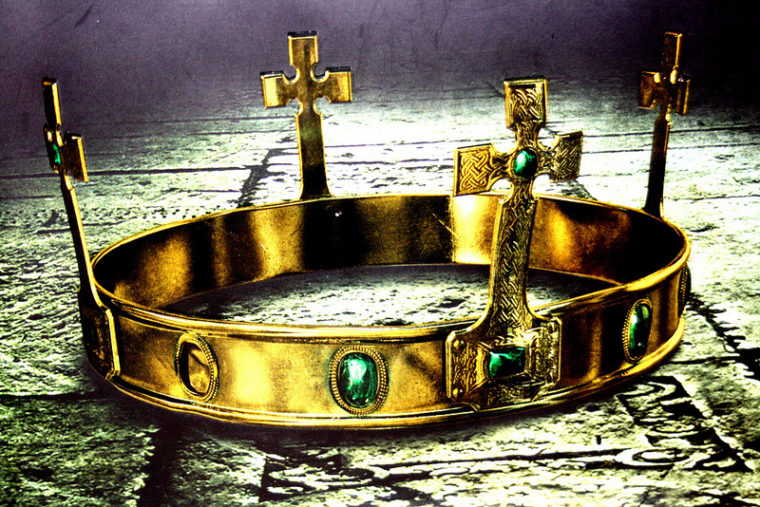 Someone once said,
"People have two reasons for doing anything—a good reason and the real reason."
Let's face it.  We all want to be great.
Raise your hand if your childhood dream was mediocrity and insignificance.
And this imbroglio only intensifies, because it turns out God actually wants us to be great.
In Genesis 12:2 God promised Abraham He would make his name great.  
Yes, Abraham's name.   
So how do we deal with this?  Is it o.k. to want to be great?  How great?   What if we fall into pride?
I believe Jesus gave us a key for dealing with this tricky balance of faith and greatness.  
We find it in Luke 17:5-10 .  This is a parable that Jesus Jesus told the disciples after they asked him to increase their faith.  
This was like bringing up the Venom Hennessey GT with a car guy. (the fastest car in the world today)    
Before he even answers their request, as if to whet their appetite for faith even more, He says
If you had faith like a grain of mustard seed, you could say to this mulberry tree, 'Be uprooted and planted in the sea,' and it would obey you."  
That was like Jesus saying  "well let me tell you what it feels like when that beast gets up over 250mph."
Perhaps the reason for teasing them with this outrageous example of what faith can do, was that He knew they weren't going to like his answer.  
Instead of just waving a magical wand, or laying hands on them and praying for an impartation of the gift of faith, He did something I didn't expect.
He gave them the container they would need to carry the kind of faith and anointing they wanted so passionately.  
He told them a story.  A story about a servant.  
Will any one of you who has a servant plowing or keeping sheep say to him when he has come in from the field, 'Come at once and recline at table'?  Will he not rather say to him, 'Prepare supper for me, and dress properly, and serve me while I eat and drink, and afterward you will eat and drink'?  Does he thank the servant because he did what was commanded?  So you also, when you have done all that you were commanded, say, 'We are unworthy servants; we have only done what was our duty."
What does that story have to do with faith?  
Well, obviously Jesus wasn't worried about their faith increasing to the same degree they were.  He was more concerned with the container.  
Jesus told his disciples "I no longer call you servants, but friends."
In a way this implies that they were servants up until this point.  
You can't really come into the Kingdom unless you're willing to be a slave for Jesus, but you can't enjoy the Kingdom and use the authority and power that you have access to unless you embrace being a son.
Bill Johnson once said:
Friendship is greater than servanthood.   Both are true, and we don't leave servanthood to become a friend, but we build friendship on top of the experience and revelation of servanthood."
God wants us to have great faith, and great anointing.  
He quite frankly wants us to be great.  
However, as our anointing and faith increase, stronger containers of character are necessary.  
Part of that container is maintaining the heart of a servant.
What is greatness?  
In Mark 9:33-37 Jesus asked the disciples what they were arguing about.  
They were arguing about who was the greatest among them.  
Notice that, even though in other passages we see Jesus openly rebuke them for a lack of faith, in this situation He didn't rebuke them for their desire to be great, but rather showed them what true greatness is, and what false greatness looks like.
He talked about being humble, and not trying to be first.  
He talked about not TRYING to be great, but being a servant to all.
He also brought kids into this messy equation.
He said "Be like a child."  
He wants to see both in us.  The servant and the child.
Having a servant's heart requires humility.  
And children have a lot of faith.  You don't have to teach children to believe in miracles.  
But also, children want to be great.  Children have big dreams.    
As we can see with the disciples, when you hang around Jesus, you start believing that you're great.
But you don't become great by trying to become great.
You become great in God's eyes when you have a servant's heart sprinkled with lots of faith. "
We all want to be great.
God wants us to be great.
But we have to have a childlike, adventurous level of faith that is willing to risk relying on God's supernatural intervention if we want to please God.  
And right in the midst of the bliss of miracles and God's glory manifesting when He breaks through, as we learn to embrace sonship and walk in authority, we have to maintain a heart that says 
'We are unworthy servants; we have only done what was our duty."
So is it o.k. to want to be great?  Like I mentioned, Jesus didn't rebuke the disciples for it per-say, and God obviously created us with the desire to be great and do great things.  The bible tells us we are a chosen race, a royal priesthood.
However, in our journey of learning to embrace our royal identity of 1 Peter 2:9, and teaching others likewise, we have to keep it in tension with Luke 17:7-10 or else we'll end up becoming royal brats.
…you are a chosen race, a royal priesthood, a holy nation, a people for his own possession, that you may proclaim the excellencies of him who called you out of darkness into his marvelous light. – 1 Peter 2:9
"So you also, when you have done all that you were commanded, say, 'We are unworthy servants; we have only done what was our duty.'" – Luke 17:10
Question:  Where are you in your journey?  An exhausted servant learning to be a son and embrace your royal position, or maybe you've swung the other way, and have forgotten what it's like to serve, and sacrifice for others and endure suffering?  
Feel free to comment!
Image courtesy of jason train on flickr
Comments
comments