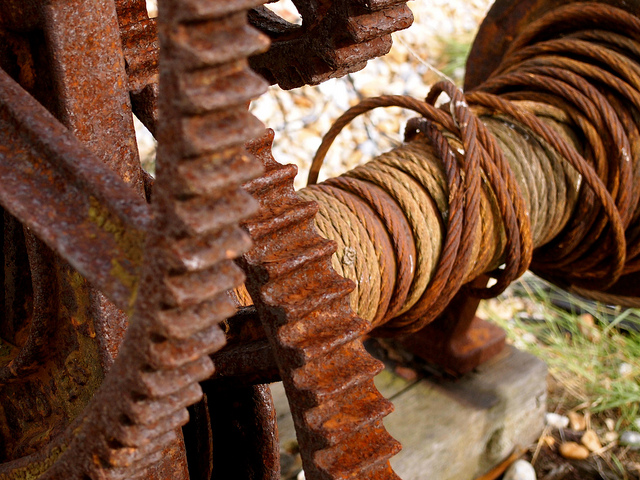 "Don't let your heart get crusty.   You need to soak.   Stop trying to run a marathon."  Those were the exact words I heard from the Lord in prayer.  Perhaps this word is for you too.  My heart was growing crusty.  It's not that I was losing my edge.  The opposite would be closer to the truth.  It was that in the place where my heart used to be full of compassion and tenderness, it was becoming edgy.
Soaking.  
Perhaps the term "soak" doesn't make a lot of sense to some.  "Soaking" is when I spend time in Gods presence without necessarily doing anything.  "Soaking in His presence."  Not tomato juice.  I'm not reading my bible, I'm not praying for anything.  It's when I'm just resting in His presence, and practicing being loved by Him. Sometimes life turns into a marathon.  And in my attempt to catch up with life, I forget how to rest.  How to disengage.  How to pause.  I believe it was never intended to be that way.  All of nature is more like a series of sprints than a dragged-out marathon. It's even the natural way our bodies function.  Our muscles slide into atrophy if we do nothing.  But if we over-work them, they are traumatized.  They need stress, and then sufficient recovery to grow and be healthy.
Intimacy and work.  You need both. 
If you work too hard, you lose intimacy, and you forget how to rest and soak.
In my case, I have to be careful to not let my identity of being a son, who the Father trusts, not to let that give me an excuse to not seek the the Holy Spirit for His lead.
Either extremes are unhealthy.
In one extreme people supposedly rely so much on God leading them, that they simply don't really do much, because they're waiting on His lead.  In my case, as I learn to be a son, and realize the light is green by default, and pursue releasing the Kingdom on the earth, I can start to neglect allowing Holy Spirit to lead me.
The third group is the people who don't really believe God could lead us supernaturally, and rely entirely on just serving the Lord faithfully.  Those are the ones who have a younger prodigal brother, who they despise.
We're all learning what it looks like to live as sons and daughters, and no longer slaves.
Sometimes we learn one piece, but neglect the other piece.
Has the Lord as great delight in burnt offerings and sacrifices,

    as in obeying the voice of the Lord?

Behold, to obey is better than sacrifice,

    and to listen than the fat of rams.  1 Samuel 15:22
It's important that we live with the realization that He first loved us, and continues to love us, before we loved him.
If we get that mixed around, then it really screws us up, because then we start
working for love,
working for healing,
working for favor,
working for blessing.
Instead of being sons and daughters and inheriting what belongs to us.
God wants to install

sonship sensors

, that give us an alert warning when we start to slip out of sonship, and back into slavery and orphanhood.  
When I come to the Train Station in our city, where I minister to the homeless, I can either rest in Gods goodness and in my identity as a son.
Or I can feel the pressure of making something happen.
You see, often people get healed and we see phenomenal miracles.
However, when my hope is in my ability to make something happen, I end up disappointed and discouraged, because I can never live up to the standards I set for myself.
But He is strong in my weakness.  That's where the real "magic" lies.
Son, you are always with me, and all that is mine is yours." Luke 15:31
What is it like to be hugged by Father God?
Did you get many hugs as a child?  Or very few?
Our loving Heavenly Father wants to hug you, and speak words of pride and joy over you, and let you know how proud He is with you.  That's the heart of God.
Here's the challenge.  
Practicing being loved by the Father tends to be a more difficult task for us humans as opposed to us loving the Father.
That's where we get everything messed up, and slip into a performance, orphan mentality.
The problem is that we tend to be more concerned about how well we're loving Him than keeping a close watch on how well we're allowing Him to love us.
He's the One pursuing us.  If you're not experiencing that reality, then you're missing out.
Comments
comments