There was a time when I was a bit skeptical about making "declarations of faith" as some do in certain Christian circles.  When I would run into Christians who believed in this kind of practice, I often felt like it wasn't sincere and authentic.  I believe God wants us to be real.  I mean read the Psalms.  David didn't polish his words with God.  That all changed when I was in BSSM taking the Church Leadership Track led by Steve Backlund, the crazy guy who is always trying to get people to laugh at lies.  I realized there were probably a few lies I had been believing, and my attitude toward making those audacious un-authentic declarations of faith started to change dramatically.  It was a combination of scriptural teaching, and empirical evidence from my own life that slowly converted me to one of those crazies. The problem with deception is you don't know you're deceived until it is somehow exposed. I am fully aware that many aspects of this idea of making declarations and proclamations has been abused in many ways.  But unfortunately we, the church, have a great reputation of throwing the baby out with the bath water.  I don't know how someone could throw a baby out with the bath water.  I prefer not visualizing that.  
Death and life are in the power of the tongue,

   and those who love it will eat its fruits.   Proverbs 18:21
Many of us have heard this verse, but here is the real problem.  
We tend to be bent on only believing in the first part.  
That DEATH is in the power of the tongue.  
Unfortunately it's true.  Death is in the power of the tongue.
"Sticks and stones are breaking their bones, and names are taking away their future." – Kris Vallotton
However, THANK GOD, the other part of the verse is true also.
Here's the subtle lie that is slowly trying to poison us.  
"DEATH is in the power of the tongue, but unfortunately it doesn't work like that with LIFE.

You can't just blab it and grab it, like some silly Christians believe."  
The proof of us believing this lie is the fact that we don't boldly proclaim LIFE.  
That we don't speak.  We think. We meditate on the problem.  And we beg God. And feel sorry for ourselves.
You can't think your way into breakthrough.  Jesus didn't think his way out of the desert. Sometimes you have to declare something and use the power of the tongue.  Jesus talked about SPEAKING TO THE MOUNTAIN.
When we've believed a lie long enough, speaking DEATH feels natural, but speaking LIFE feels rather awkward and perhaps not sincere or authentic.  This is especially true in situations where we most need a breakthrough.   
It's not enough to hear great teaching on this subject.  
The only way to fix muscle atrophy is to use the muscle, no matter how unnatural it feels.
This is the set of declarations Steve Backlund gave us.  When my wife and I made the decision to intentionally start declaring these over our lives every day, I was honestly surprised at the results.  I was amazed at how much more peace and joy I experienced.  You really start to feel transformation happening on the inside.
Try it for 40 days, and if it doesn't work you get your money back, and a free pack of smokes to go with the depression.  
There is power in what we pronounce and declare out loud!  
As a big Evernote user, I keep a shortcut in Evernote to this list of declarations I can pull up conveniently.  
PRINT OR DOWNLOAD DECLARATIONS HERE
I encourage you to not only make these declarations out loud, but find some time to dig into the scriptures listed, and allow the truths of Gods word to sink in, as you make these bold declarations.  (the notes on the declaratons are by Steve)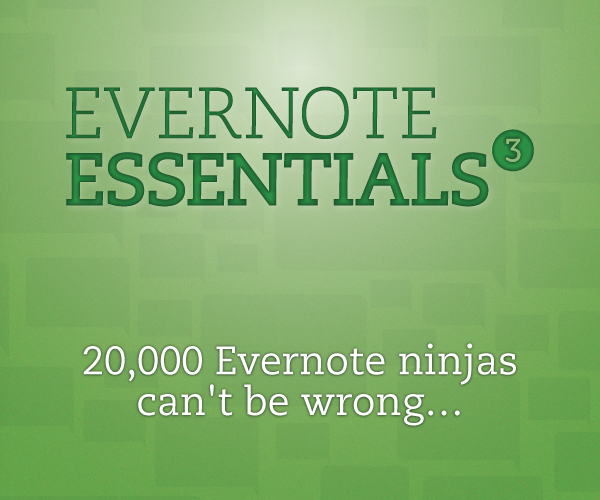 A note on these declarations:  We won't have something just because we say something, but saying something is necessary to having it.  If at the beginning of the 40 days, you don't understand fully why these three sets of declarations are important; then speak them by faith anyway.  Some of the first devotionals will give clarity as to the importance.
Declarations #1  
The following ten basic declarations are foundational to the building of your faith.  They will increase expectancy of God's goodness; and will thus increase the manifestation of that goodness in your life.  Say these (and the other declarations lists) every day for a month and see what happens to your life (Romans 4:17; Romans 10:9,10)
1. My prayers are powerful and effective (2 Corinthians 5:21; James 5:16)2.
2. God richly supplies all my needs (Philipians 4:19)
3. I am dead to sin and have a victorious DNA in me (Romans 6:11; Romans 5:17)
4. I walk in ever-increasing health (Isaiah 53:3-5; Psalm 103:1-5)
5. I live under a supernatural protection (Psalm 91; Hebrews 8:6)
6. I prosper in all my relationships (Luke 2:52)
7. I consistently bring God encounters to other people (Mark 16:17,18; Acts 3:6)
8. In Jesus, I am 100% loved and worthy to experience all of God's blessings (Colossians 1:12-15)
9. Each of my family members is wonderfully blessed and radically loves Jesus (Acts 16:30,31)
10. I uproariously laugh when I hear a lie from the devil (Psalm 2:2-4)
Declarations #2   
Remember this: Faith is the evidence of things not seen (Hebrews 11:1).  God's promises, not our circumstances, are our "evidence" for what is really true.  We don't deny negative  facts in our lives, but we choose to focus on the higher reality of God's truth.  Faith indeed coming by hearing (Romans 10:17); therefore, we choosed to speak these powerful truths to build our own faith (by doing so, we are believing that our experience will catch up to our beliefs as Romans 12:2 teaches us).
1. I set the course of my life with my words (James 3:2-5; Proverbs 18:21)
2. God is on my side: therefore, I declare that I cannot be defeated (Romans 8:37; Psalm 91; Philippians 4:13)
3. I am the head, not the tail.  I have insight, I have wisdom.  I have ideas and divine strategies.  I have authority (Deuteronomy 8:18; Deuteronomy 28:13; James 1:5-8; Luke 10:19).
4. My family and those connected to us are protected from disasters, disease, divorce, adultery, poverty, false accusation, foolish decisions and all accidents (Psalm 91).  
5. As Abraham did, I speak God's promises over my life so that my faith is strengthened to possess all of God's promises (Romans 4:17-23).
6. I have a sound mind.  I think the right thoughts, say the right words, and make the right decisions in every situation I face (2 Timothy 1:7).
7. I expect to have powerful, divine appointments today to heal the sick, raise the dead, prophesy life, lead people to Christ, bring deliverance, release signs and wonders, and bless every place I go (the book of Acts).  
8. I expect that today will be the best day of my life spiritually, emotionally, relationally, and financially in Jesus' name (Romans 15:13).
Declarations #3   One of the main "methods" Jesus and the apostles used (in the gospels and Acts) was to SPEAK TO things.  You will notice that they did not ask God to heal people, cast out demons, or raise the dead; but they spoke to bodies, demons, the wind, etc.  Jesus encourages us to speak to mountains (Mark 11:23).  This set of declarations specifically focuses on our speaking to different aspects of our lives.  
1. Thank you, angels, for carrying out the Word of God on my behalf (Psalm 103:20).
2. All attacks that are headed my way are diverted right now through angelic protection in Jesus' name (Psalm 91).
3. Just as Jesus spoke to the wind, I say, "Peace, be still" to my mind, emotions, body and family (Mark 4:39).
4. I speak to every mountain of discouragement, stress, depression and lack, and say, "Be cast into the sea in Jesus' name" (Mark 11:22-24).
I say to this day, "You are blessed."  
And I declare that I serve a mighty God, who today will do exceedingly and abundantly beyond all that I can ask or think (Ephesians 3:20).  
I say you are a good God, and I eagerly anticipate your goodness today.  
Comments
comments